We caught up with Nina Jensen, one of our Breeze Champions from Newcastle, ahead of a special UV (ultraviolet) bike ride in the city to mark International Women's Day.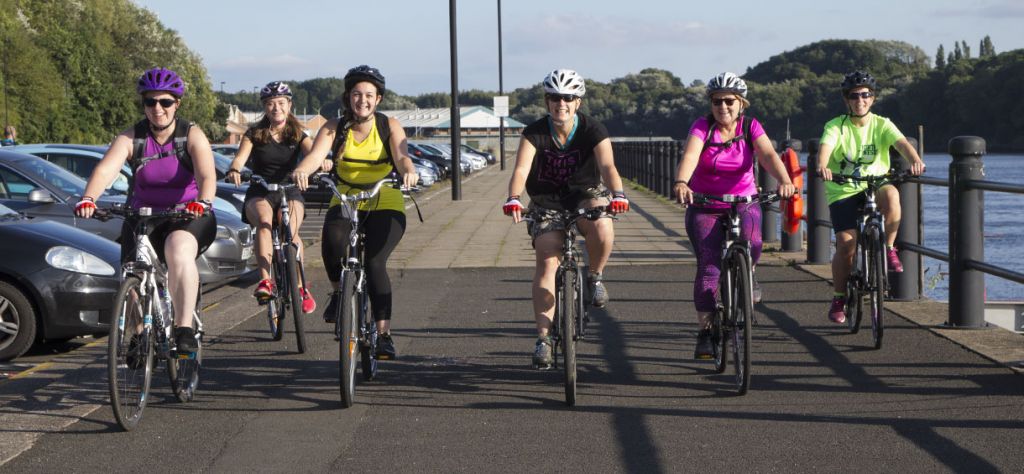 I trained to become a Breeze Champion three years ago with a friend having seen an advert for a course in Newcastle. Before that I hadn't been on any Breeze rides but liked the idea of cycling with other women.
Although I didn't know the Breeze Champion or other assistants on my first ride, I was put at ease from the start and introduced to everyone. It was a really friendly atmosphere and everyone was swapping tips and chatting all the way.
Breeze has always been about empowering women to have fun and get fit through cycling, and changing the view that cycling is just for men – or that you have to ride fast or wear Lycra.
Breeze encourages women of all ages and abilities to be bold; to get out there and enjoy cycling – which is why I'm so excited that the theme for this year's International Women's Day is #BeBoldForChange.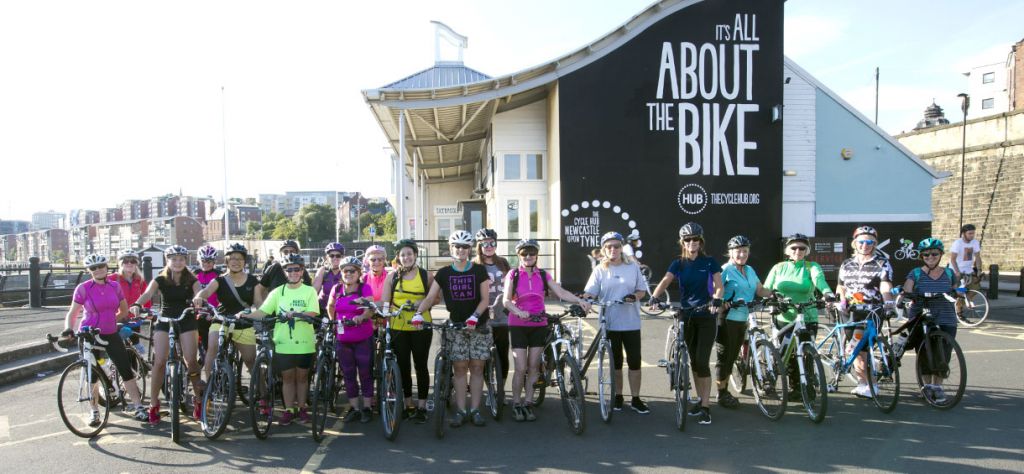 On Wednesday 8th March I will be one of the Champions leading the International Women's Day UV Bike Ride in Newcastle, which this year coincides with the launch of the new This Girl Can campaign in the city.
The ride will start at The Cycle Hub before heading away from the quayside to Exhibition Park, where we will join even more local women who are taking part in a five kilometre UV walk – also organised as part of the launch.
The park will be full of likeminded women wearing colourful luminous clothing and face paints, and there will be information from a number of other organisations in the city who run women-only events too. We'll have some UV freebies to give out before the ride, and it would be great if everyone got into the spirit and brought along some bright and bold decorations too.
Seeing so many women from Newcastle getting active together and having fun will be amazing, and just what Breeze, Active Newcastle, International Women's Day and This Girl Can are all about!
There will be women there of all ages and abilities, which is so inspirational to see. At events like these there's always someone who has been brought along by a friend or relative and is new to the group, but when they see everyone having so much fun I'm sure they'll be pleased that they came.
It's more like a party really, where we meet new friends, get fit and of course eat cake!
Click here to join Nina on the International Women's Day UV bike ride. Free bike hire is available for this ride, however you must call The Cycle Hub in advance on 0191 2767250 to reserve a bike. Tea and coffee will also be provided upon your return to The Cycle Hub.