To my mind the beauty of an HSBC UK City Ride is that it offers riders the unique opportunity to cycle – completely uninterrupted – along roads and paths that they've never travelled on by bike before.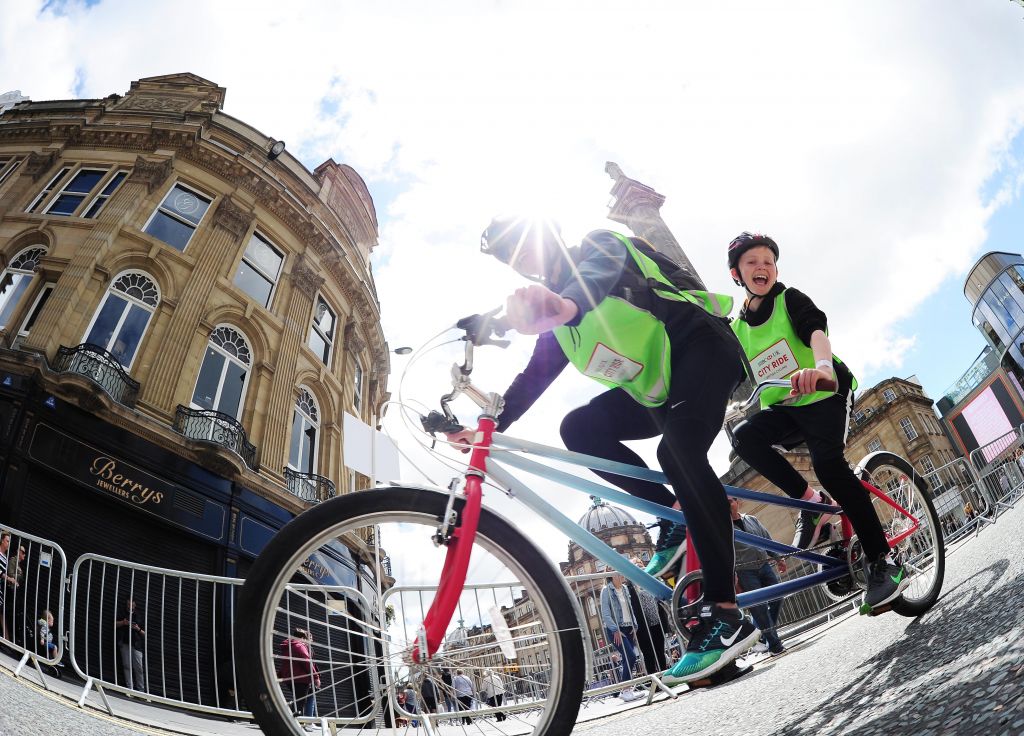 That was just the case yesterday as riders headed down Newcastle's iconic Northumberland Street, attracting curious looks from weekend shoppers along the way.
Aside from a few errant pigeons, we riders reclaimed 8.5km of city centre roads and marvelled at the sights around us, from the towering Grey's Monument to equally imposing Gallowgate End of St. James' Park.
The only congestion on the route came at the Sir Chris Hoy Speed Challenge, as riders queued to go head-to-head with mums, dads, brothers, sisters and friends in a furious sprint across the line.
Away from the hubbub of the city, there was plenty going on back at the start point in Exhibition Park, with the Street Velodrome, HSBC UK Go-Ride area and Kid's Zone bustling with cyclists of all ages. Meanwhile others made the most of the sporadic North East sunshine by the Breakaway Café.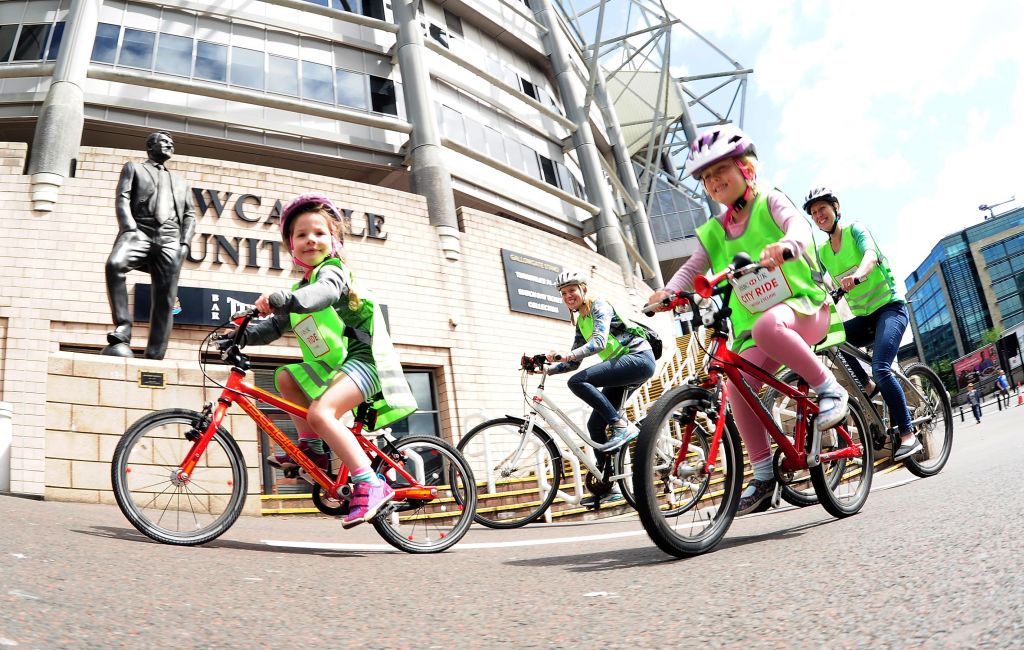 Olympic gold medallist and all-round cheerful chap Jason Queally was also there to soak up the atmosphere, even heading out on a rickshaw ride before striking a pose for the caricature artist. Jason was joined at the start line by Lord Mayor Linda Wright, but given the flamboyant nature of her ceremonial dress she was unable to experience the route from two wheels.
Perhaps we can arrange for a mayoral unicycle in time for next year…