This weekend we have the perfect excuse to combine two of the greatest joys in life: chocolate and cycling!
But just how much cycling does it take to burn off those eggs-tra Easter calories?
One Mini Egg: 15 calories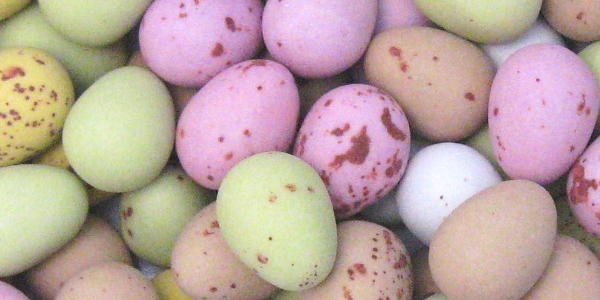 Mini Eggs may be small but can be very moreish. Although they're perfect for a quick chocolate fix, you could find you've polished off the whole bag 10 minutes later. But if you can curb your Easter indulgence to just the one, it would take around two minutes of cycling to burn off the calories.
One Crème Egg: 150 calories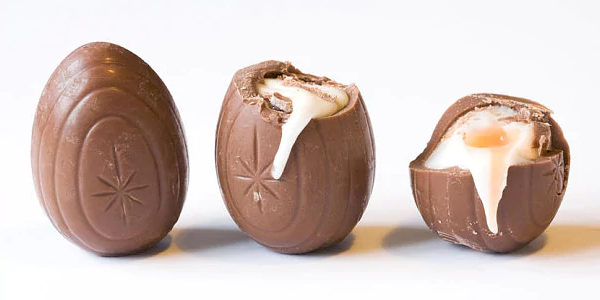 It's a quintessential Easter treat, but you won't be surprised to find that the Crème Egg packs in the calories. It would take you around 40 minutes of cycling at a steady pace to burn off those creamy calories.
One small Easter egg (186g): 900 calories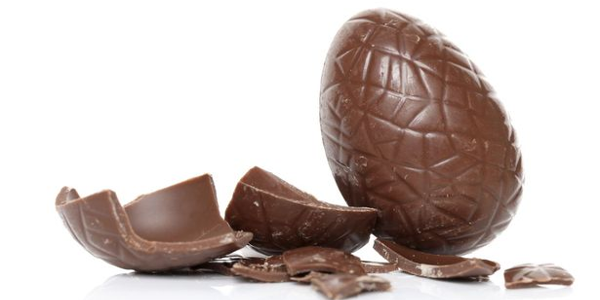 Considered a staple item in your Easter weekend diet, the typical chocolate egg will fuel 120 minutes of cycling. But with the extra day off work over the Bank Holiday, it's the perfect time to get the bike out in the spring sunshine and have a guilt-free weekend of sweet treats.
Looking for some great routes to ride to help diminish your Easter extravagances? We have over 400 to choose from, including road rides and mountain bike trails, and they're all free to download.


IN BRIEF
In keeping with the chocolate theme, Mars has launched a new high-protein version of its Bounty bar in the UK. Packing 19g of protein and fewer than 200 calories per bar, you can expect to see the new Bounty Protein appearing from many a saddle bag.
Elinor Barker won scratch race silver to open the Great Britain Cycling Team's medal account at the 2017 UCI Track Cycling World Championships in Hong Kong.
Not long to wait... be the first to find out about our big traffic-free bike events this year by signing up to the Let's Ride mailing list here.
VIDEO OF THE WEEK
Two years ago Grace Monksfield-Hammond became an inspiration to women everywhere when she starred as one of the faces of This Girl Can. Here's what happened when we invited Grace to join us on a Breeze bike ride.
BEST OF THE WEB
UCI Track Cycling gave us a sneak peek of the track centre at the World Championships this week.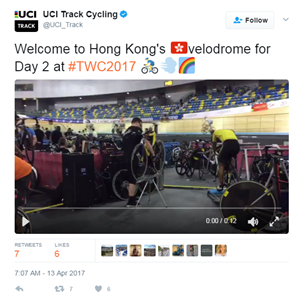 Some wise words from the @BreezeNetwork.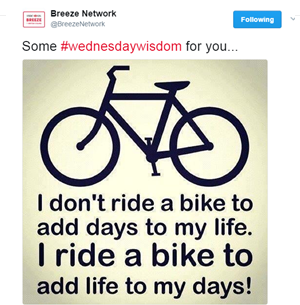 THOUGHT FOR THE WEEK

Here's what our video of the week star, Grace Monksfield-Hammond said when she went on her first Breeze ride this week…
"I don't know why I was nervous; all the ladies on the ride were really welcoming and made it all really enjoyable… I loved every minute of it."