Girl. Power.
Six months ago, the excitement of the Olympics had millions of us glued to our TV screens as we followed the dramatic highs and lows of the World's greatest athletes in Rio.
It wasn't just a great time for sport, but a historical time for women in sport as medal-winning records set by the likes of Laura Kenny, Dame Sarah Storey and Kadeena Cox saw coverage of women's sport transformed from back page column inches to headline news.
Today, a different wave of inspiration hits our TV screens as we welcome the eagerly anticipated return of This Girl Can.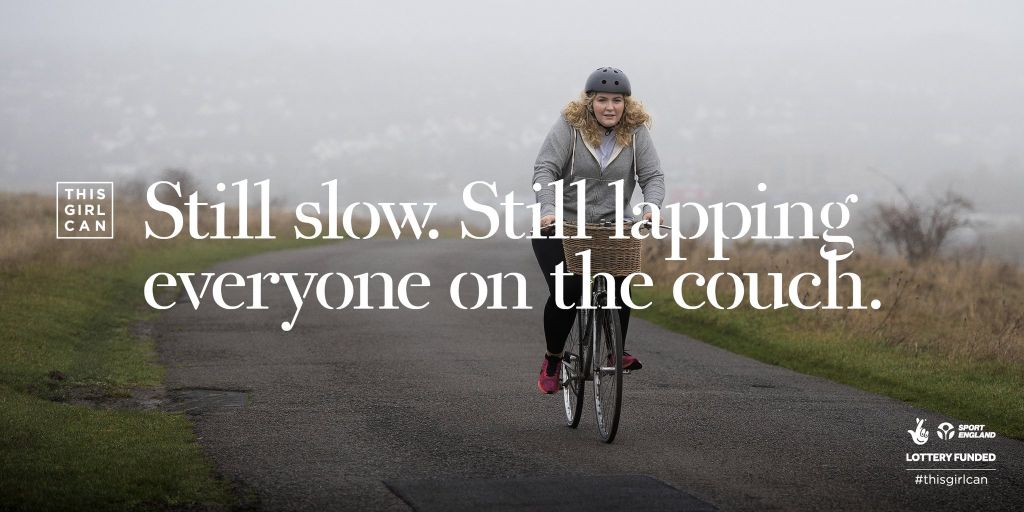 Sport England's ground-breaking campaign first came to our screens in 2015 and has since captured the hearts and minds of the nation, encouraging millions of women and girls to get active.
By putting the spotlight on women of all ages, sizes and abilities, This Girl Can offers a refreshing change to the polished images of models and athletes we usually see in the media. And the diverse mix of sports shown being enjoyed by teenagers, mums, careerists and grandmothers tells a story in itself – there's something for everyone.
This Girl Can is a true celebration of active women everywhere and after reading Becki Morris's views on its success, I've personally never felt more inspired to get the bike out, throw on a few extra layers and get cycling.
Look out for the brand new advert premiering tonight (Friday 24th February) on ITV from 7pm.

In brief
Video of the week
As if walking a slackline doesn't look hard enough, Scottish trials ace Danny MacAskill has stunned his million or so followers after posting a video showing him riding his bike on a slackline... wow.
Best of the web
Ultracyclist Jasmijn Muller set a new indoor cycling record after riding an incredible 1,828km (1,135.9 miles) in 62 hours, 4 minutes and 30 seconds – amazing!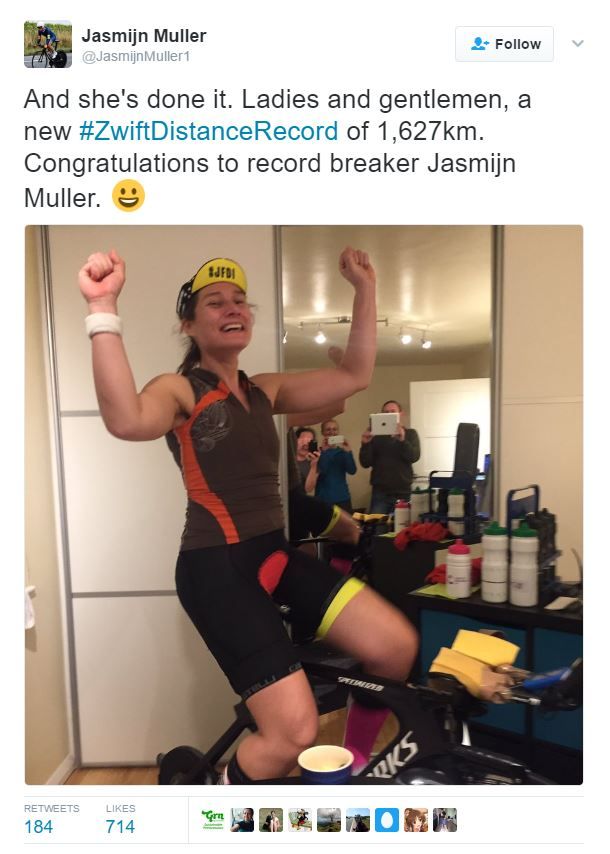 Storm Doris ruined most of our cycling plans yesterday, but we think this funny GIF sums up how many of us were feeling!
Thought for the week
I cycle and I go to the gym to make myself feel good. Not to look the way someone else wants me to look.
– Grace, This Girl Can cyclist