Tucked away in the coat-tails of Tuesday's election bombshell was a fascinating bit of research undertaken by researchers at the University of Glasgow.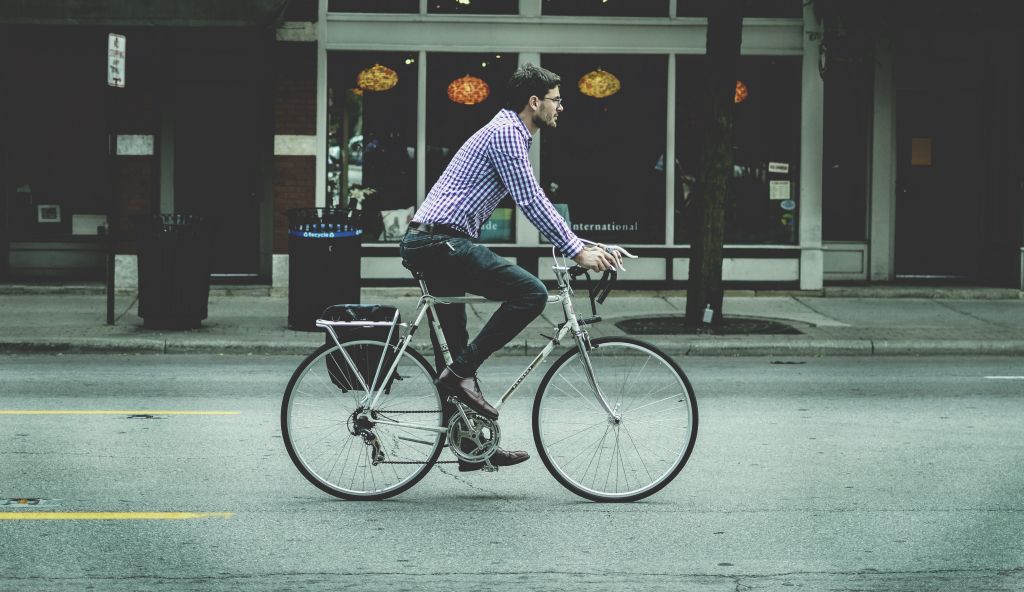 The mammoth five year study of 250,000 commuters showed that cyclists reduced their risk of cancer and heart disease by half, with the health benefits even greater for those cycling further than the average of 30 miles per week.
Of course, we've been preaching the two wheeled gospel since day one, even going as far as to write entire lists about why it's better than that driving lark.
But as our little island gets warmer, and those early mornings keep getting lighter, it's hoped that the study's findings will encourage even more of us to choose the saddle over the saloon this summer.
Another thing which would help matters – according to Dr Jason Gill – is investment in our cycling infrastructure, with showers at work and more cycle lanes just two suggestions to help get people started.
All of which brings us back to Downing Street, and Tuesday's election bombshell.
With the big vote fast approaching and 650 MPs clamouring for votes left, right and centre, now might be an especially good time to preach that two wheeled gospel yourself.
So when the rosettes come knocking in the run-up to the 8th of June, get out from behind the settee and give them a piece of your mind.
In brief
Shanaze Reade today announced her retirement from professional cycling, bringing down the curtain on a career which has seen her crowned world champion five times across two different disciplines. 
The Government has announced its plans to make cycling the 'natural choice for shorter journeys by 2040' in its highly anticipated cycling and walking investment strategy.
Cyclists in Glasgow and Greater Manchester are being encouraged to pit their pedal power against other European cities next month by signing up to the European Cycling Challenge, taking on the likes of Rome, Barcelona and Dublin. Find out how you can get involved here.
Video of the week
Perennial trickster Scotty Cranmer has been hard at work producing the world's first bicycle-skateboard hybrid, imaginatively christened the 'bicycleboard'.
We're not convinced that it's going to take off, though the same can't be said for Scotty and his pals as they take the prototype for a spin in a skate park.
Best of the web
Elinor Barker gets her priorities just right after winning points race gold at the UCI Track Cycling World Championships in Hong Kong.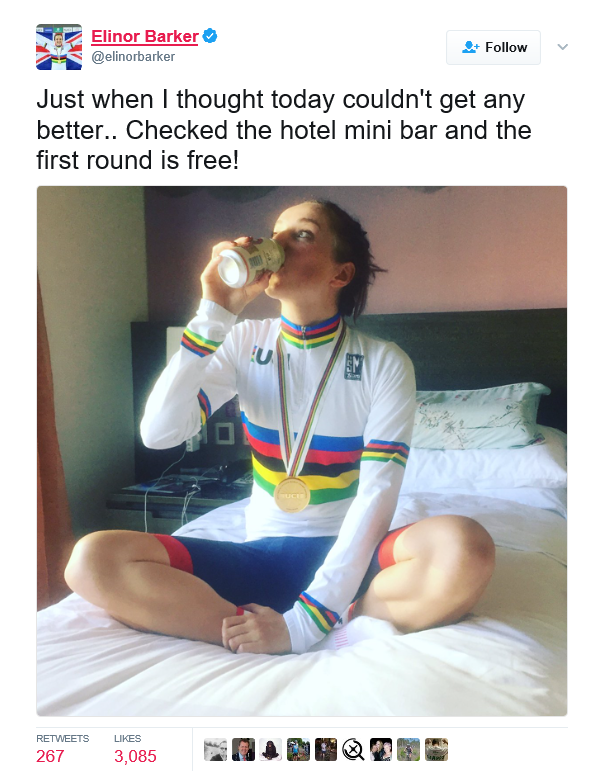 Labour leader Jeremy Corbyn enjoys a gentle Bank Holiday spin out to quaint Hertfordshire town of Ware, blissfully unaware of Theresa May's snap election surprise.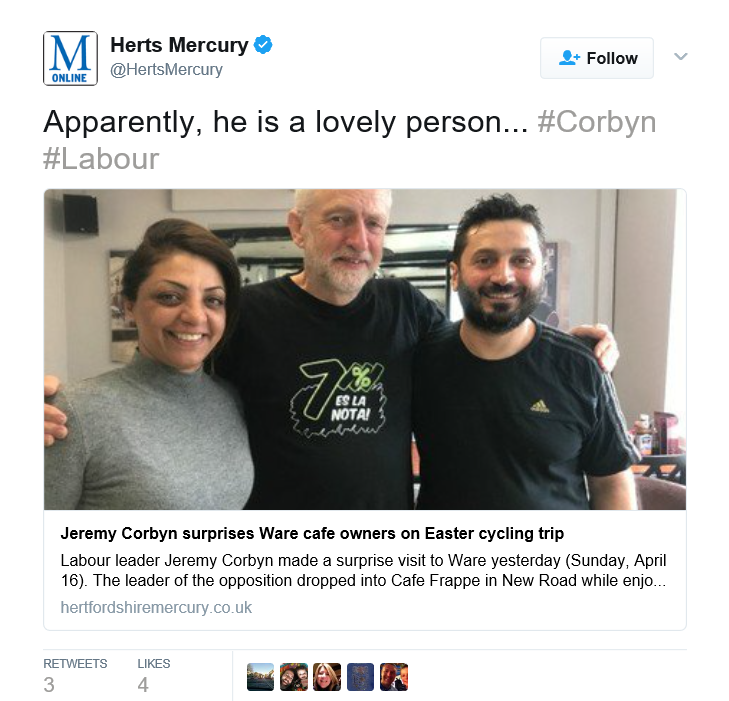 There's no rest in retirement for Joanna Rowsell Shand as she gears up for the Ride Rochdale sportive – as featured in our great sportives for women in 2017.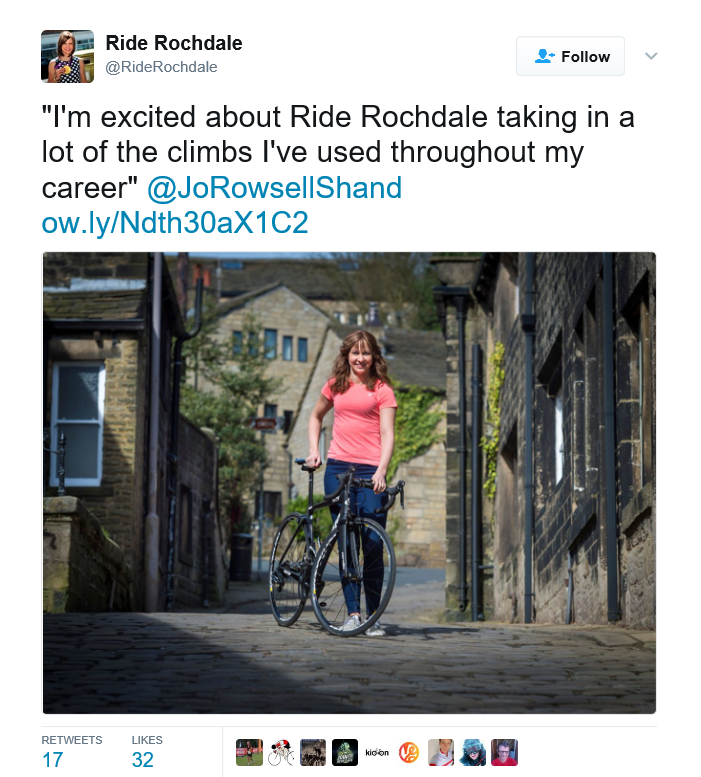 Thought for the week
"You need to get to work every day, so if you build cycling into the day it essentially takes willpower out of the equation."
Dr Jason Gill, University of Glasgow