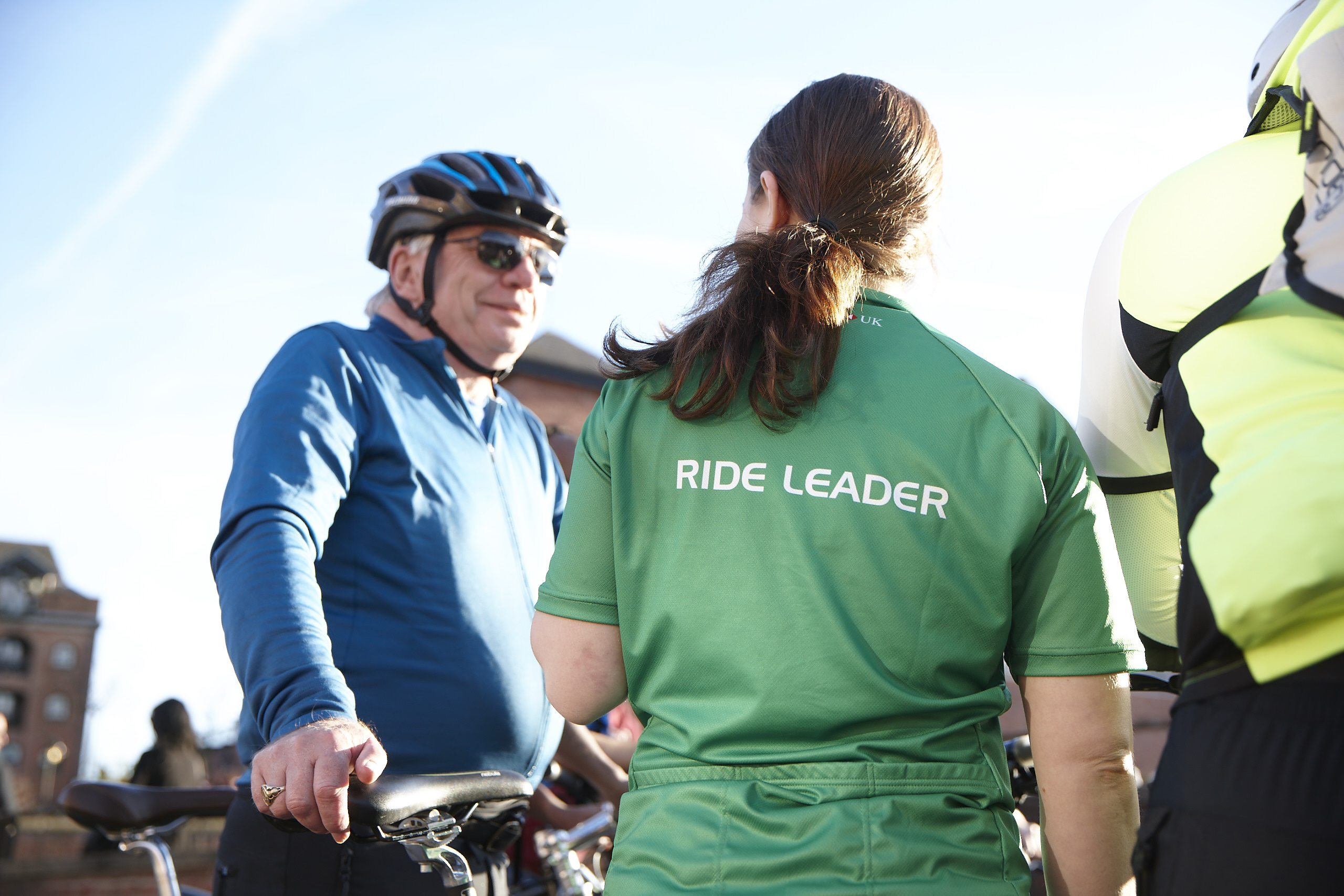 Want to volunteer with British Cycling? Are you passionate about getting your local community on a bike?

We're looking for confident cyclists to train as British Cycling Ride Leaders for our new led ride programme; HSBC UK Guided Rides. You don't need to be a cycling expert or competitive racer, just be confident riding in a group and have a good level of cycling fitness. We welcome all kinds of cyclists as long as you have heaps of enthusiasm and you're happy to support beginner bike riders and families.
HSBC UK GUIDED RIDES - LEADER PROFILE
The assessed one-day course qualifies you to deliver guided bike rides for groups of beginner and intermediate level adults and accompanied children on roads and cycle paths. We'll also provide you with branded kit, British Cycling Ride membership and on-going support to help you on your way.
Watch this video – some of our awesome Ride Leaders talk about completing the course, what cycling means to them and sharing their passion for the sport to help inspire and encourage others.
Please note: places are limited. All completed applications will be submitted for review and you'll be notified by email if you have a place on the course. Please only apply if you live in the area where the course is being held, or are willing to lead rides in that area.
If you are interested in becoming a volunteer Breeze Champion for our women's only cycling programme, Breeze, check out the list of upcoming courses here. 

There are currently no courses in your area. If you'd like to register your interest in becoming a British Cycling Ride Leader or Breeze Champion when more courses are added, please complete our expression of interest form.