Keeping warm whilst out on a ride is all about planning, preparation and, yes, layers. Get the most out of your autumn riding with these tips and essentials...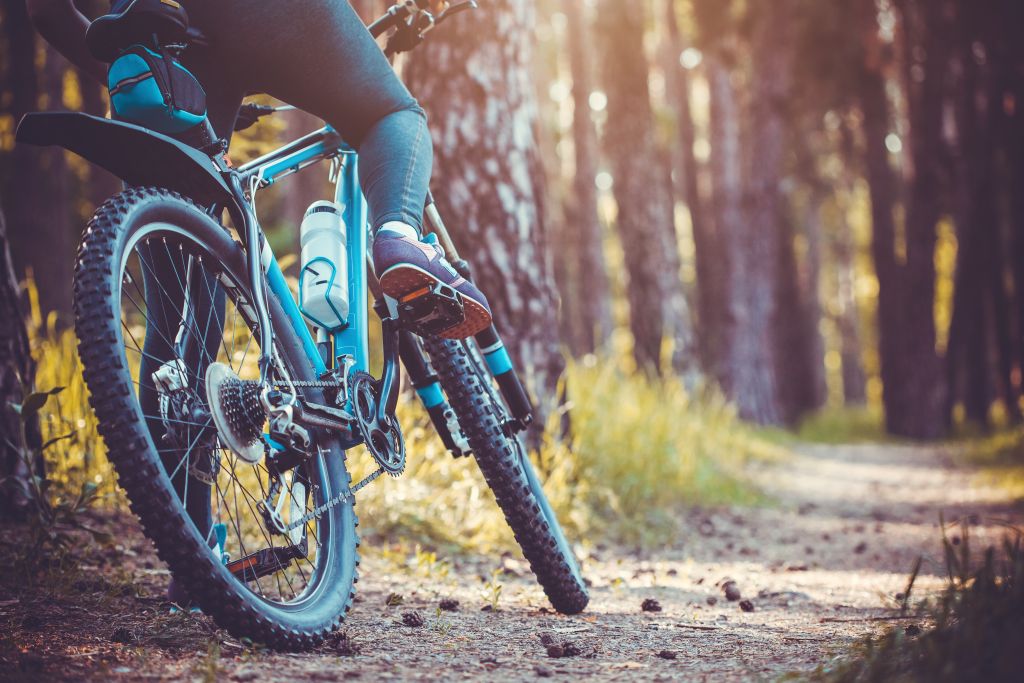 1. Love your layers

Layering properly when out on your bike can make all the difference when it comes to staying warm, dry and comfortable.

Wearing a lightweight base layer will help remove moisture, keeping both your skin and clothing dry. Next, a thicker, warmer middle layer will trap in your natural body heat and offer some insulation. Finally, an outer layer can block out cold winds and, if it's water resistant, fend off the odd autumnal rain shower.
When leaving the house, remember – it's always better to remove layers because you're too warm, rather than shivering through a ride because you haven't got anything else to pull on.
2. Heads, toes and fingers 
Hands and feet are usually the first to feel the cold. A pair of gloves will keep your hands toasty – cycling-specific gloves with some extra grip are a great option. Thermal socks are ideal for your feet, and anything with merino wool will keep them toasty and fresh. Don't forget that a lot of the heat you lose comes from your head. Ear warmers, woolly headbands or skull caps offer some insulation and fit comfortably underneath a helmet. If you're planning to brave the cold regularly, a snood is great for protecting your neck and face from chilly winds.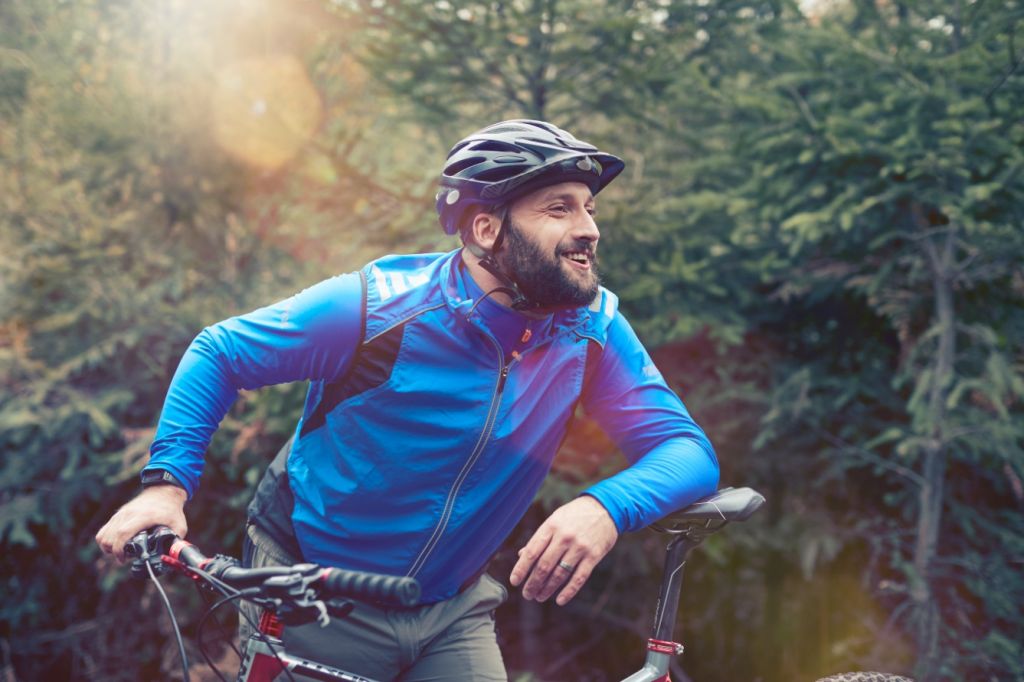 3. Fuel up
Whenever you head out to ride, it's important to be well fuelled – and this is doubly important when the temperature starts to drop. Exercising burns through a lot of energy, but your body also uses up energy to regulate its temperature, especially when it's either very hot or cold. So it's really important to have a good breakfast (porridge is a great slow-release energy source) and take a couple of snacks for the road to keep your energy levels topped up. Scheduling in a strategic pit-stop at a coffee shop where you can warm up and take a break is also always a good idea!  
4. Raise your heart rate
Finally, the best way to stay warm while cycling in cold conditions is to get pedalling and raise your heart rate. As your muscles start to work, your body temperature naturally rises, along with your heart rate. It's totally normal to be a little chilly at the beginning of a ride and actually this is probably for the best – that way when you set off you won't overheat straight away. After ten minutes or so, your body temperature will rise and you should feel a lot more comfortable. 

 Following these tips should help you to keep enjoying your cycling throughout the autumn months – and stay warm on the bike even as the mercury drops!