The clocks might be going back, but that's no reason not to keep cycling. Here are our tips to ensure you're well prepared for riding in the dark.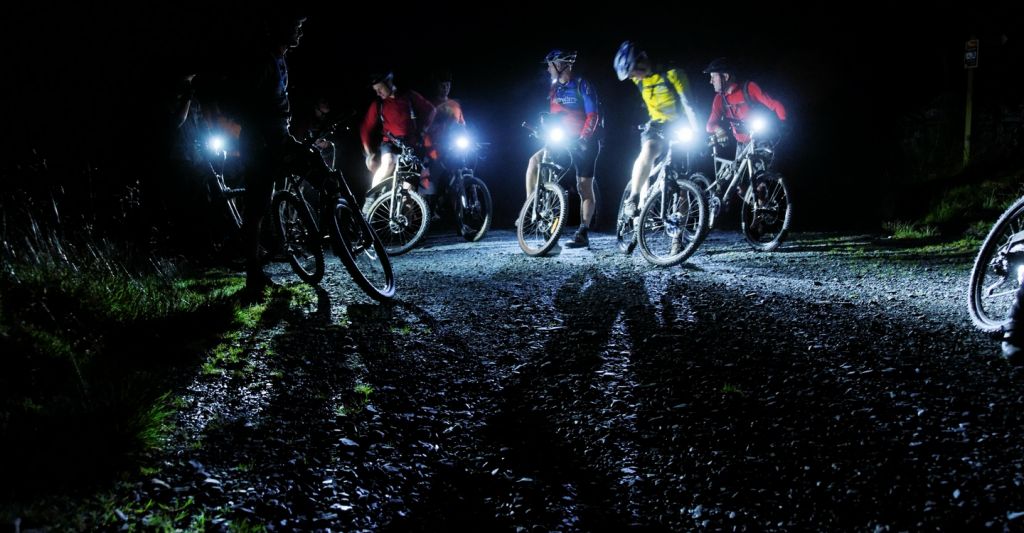 1. Get your lights right

It's a legal requirement to have a front and back light on your bike when riding at night. When it comes to choosing lights, there are those which help you to be seen by other road users, and there are those which help you see the road in front of you. The kind of route you're taking will determine which ones make sense for you. Carry a set of spare batteries, or if your lights are rechargeable, make sure you keep them topped up regularly.
2. Make sure people can see you
It's not just about lights. The more you can do to make yourself visible, the better. That might mean reflectors on your bike, a light-coloured or reflective item of clothing, or bright gloves so other people can see you making hand signals.  
3. Plan your route

Although you might be riding under street lights, it's always reassuring to know where the next bend is, where the potholes are, and where routes get suddenly narrow. Getting to know your route while it's still light is the easiest way. When it does get dark, don't forget it's perfectly acceptable to ride more slowly.
4. Ride with friends
If you have a colleague who happens to live along your way home, why not arrange to ride together? Apart from being more fun, there's safety in numbers. Two riders are more visible than one, two pairs of eyes can be better than one, and if you have to stop to fix something, an extra pair of hands is always useful! If you don't have the option or riding with others, try to make sure someone knows where you are, and that you've got power on your phone when you set off. 
5. Keep it clean

It might seem counter-intuitive to spend time keeping your bike beautifully clean in winter. But not only will it make it easier to keep an eye on any potential (costly) defects, but a quick and regular clean saves the kind of tiresome job you have to face when you haven't showed your bike a wet rag for months. A quick wipe down after every ride should be enough to get rid of the worst of the mud – saving you time and money in the long term.

For more advice on cycling this winter, check out these articles on British Cycling's Insight Zone.