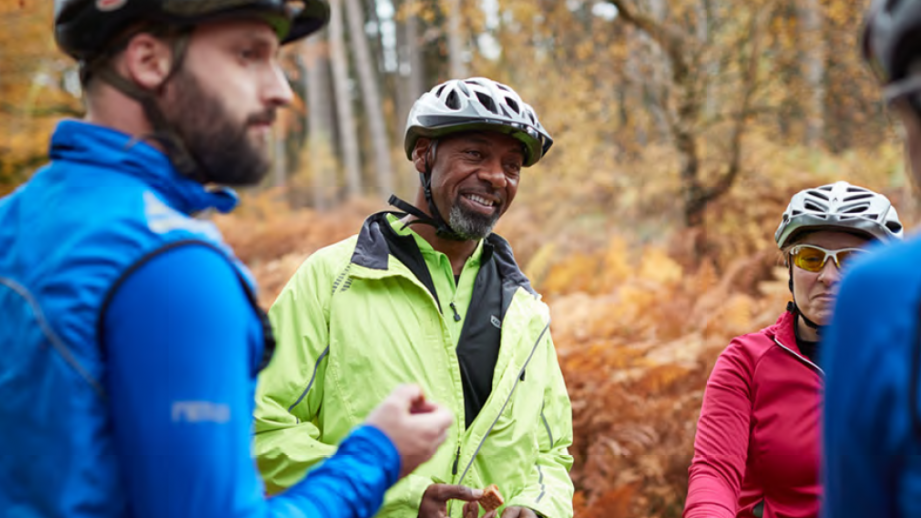 A survey commissioned by YouGov for British Cycling has revealed that 40% of British adults find it hard to make new friends.
Over a third of the survey respondents (35%) said they believed their best chance of meeting new friends would come from taking part in a sporting activity, and almost half (48%) find it easier to exercise when they do it with others. Which leads to one conclusion we fully endorse... joining a group bike ride is a great idea!
HSBC UK Ride Social is the UK's largest social cycling community, where riders can find like-minded cyclists to ride with, organise their own rides and invite others along, or show off their favourite local routes. Rides vary in length and difficulty, and are the perfect way for riders to discover more of their local area by bike.
Riding in a group is a great way to pick up tips from fellow cyclists, stay motivated and maintain a regular habit of physical activity. HSBC UK Ride Social rides take place across the UK, all year round, and all rides are free to join.

64% of respondents to the YouGov poll who provided an answer said taking part in a sporting activity has helped them lose weight or maintain a "healthy" weight, while 61% said it has helped to improve their mood. Research suggests that cycling can burn between 400 and 1,000 calories per hour, and is much easier on your joints than other high-impact activities such as running.

Laura Kenny, Great Britain's most successful female Olympian, said: "Cycling is a fantastic way to get in shape and improve your overall wellbeing, and these free rides are a fantastic way of getting started.
"Thanks to HSBC UK Ride Social it's never been easier to find like-minded people to ride with at a time, place and pace to suit you – and many of the rides are tailored for beginners too, so you don't need to be an elite rider to get involved.
"There are plenty of great rides taking place every week, so register now through the Let's Ride website and find a ride coming up near you."
Find a Ride Social bike ride near you.
All figures, unless otherwise stated, are from YouGov Plc. Total sample size was 2,037 adults. Fieldwork was undertaken between 12 - 13 September 2017. The survey was carried out online. The figures have been weighted and are representative of all GB adults (aged 18+).