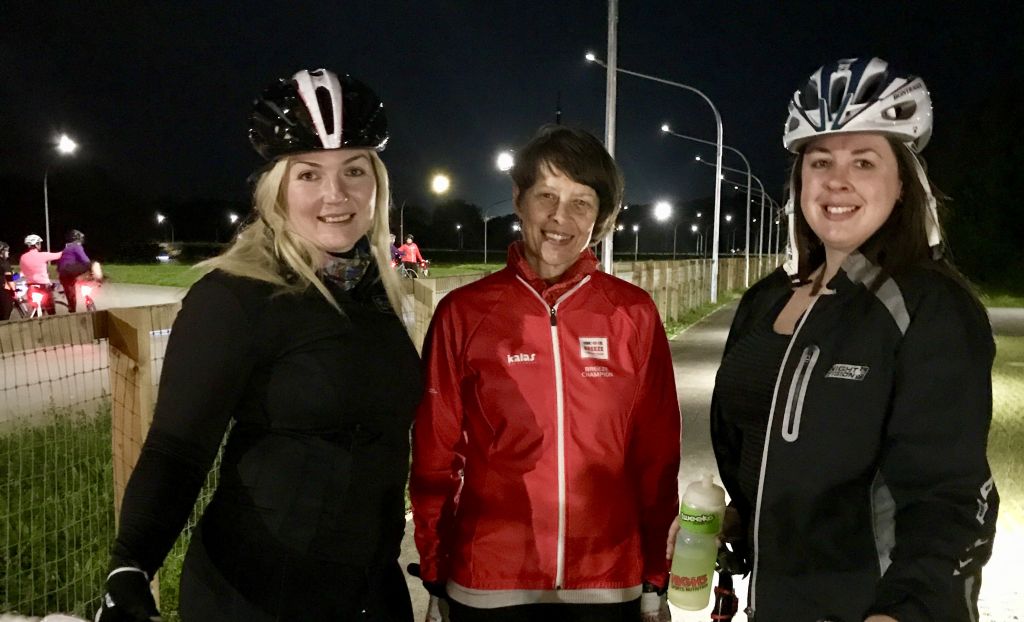 Forming great friendships is part and parcel of riding with HSBC UK Breeze, but for Lorraine Prentice and Vicky Thompson from Hull, joining their first HSBC UK Breeze ride was a case of long-lost friends reunited.

The ride was a flat circuit ride which appealed to both Lorraine and Vicky (pictured above, with Breeze Champion Anne Sugden) for different reasons. For Lorraine, it was the perfect environment to get back on her bike again.
"After taking a knock on my bike during training for my first ever sprint triathlon, I though the circuit ride sounded perfect for building up my confidence again," she told us.
On the way to the Ennerdale Cycle Circuit, Lorraine started to feel anxious, but got there early enough to try a few times on my own.
"When I came off the circuit to catch my breath, I couldn't help but notice it was starting to get busy, and I was starting to make excuses to myself that my back was beginning to hurt. It was at that point I heard someone shout my name, and I looked up to see a familiar face I've not seen in years!"
Lorraine and Vicky had been old school friends, but hadn't seen each other for over eighteen years.
"Vicky and I had so much to catch up on," said Lorraine. "It completely took my mind of the riding and relieved the tension I was feeling in my back. I wouldn't have done as many laps if it wasn't for Vicky – it just goes to show that riding with friends is a great way to gain confidence!"
Both ladies have signed up to the next ride at the circuit and are looking forward to getting out on the road together too.
HSBC UK Breeze rides are grouped at three different levels, so if you're thinking about joining a ride, but not sure where to start, you'll find a level to suit you – and you never know who you might meet!