Ahead of this year's Women's Tour we are delighted to be working with the event's official charity partner Breast Cancer Care to help them celebrate 25 years of the Pink Ribbon, a symbol of hope, strength and unity for everyone affected by breast cancer.
Before the racing begins at the final stage of the tour on Sunday 11 June in London, 1,000 women will be given the unique opportunity to ride 25km along the same circuit as the pros in the Pink Ribbon Tour.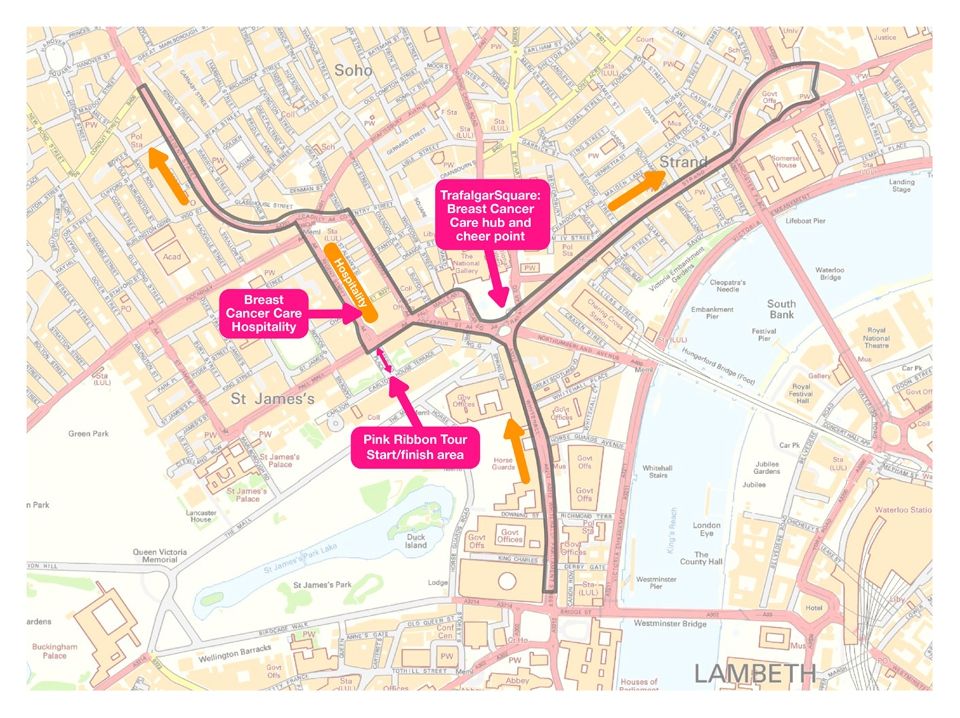 For one day the streets will be lined with cheering supporters as London comes together for those affected by breast cancer. Click here to find out more.
"I am delighted that Breeze are working with Breast Cancer Care for the Pink Ribbon Tour. When I was diagnosed with Breast Cancer two years ago, it was joining a Breeze ride and subsequently becoming a Breeze Champion that helped me through my treatment and gave me my love of cycling.

I am thankful for the support Breast Cancer Care have given me and I now cycle to raise funds them, so to me this is a partnership made in heaven!"

Nadjie Butler
If you can't make it down to London, you can still join in the celebration. Breeze Champions will be organising their own Pink Ribbon Tour rides across the UK during the Women's Tour, from Wednesday 7 to Sunday 11 June.
To find a Pink Ribbon Tour ride near you, click here and look out for rides with the Breast Cancer Care logo.
Once you've signed up to a ride, let us know using the hashtag #PinkRibbonTour.
Whether you're riding the route in London or on a Breeze ride elsewhere, wear something pink, join the pink wave and show your support!