Ever thought it was just too much faff to ride a bike? HSBC UK Breeze ambassador and two-time Olympic champion Joanna Rowsell Shand shares her thoughts – and offers some practical tips for faff reduction.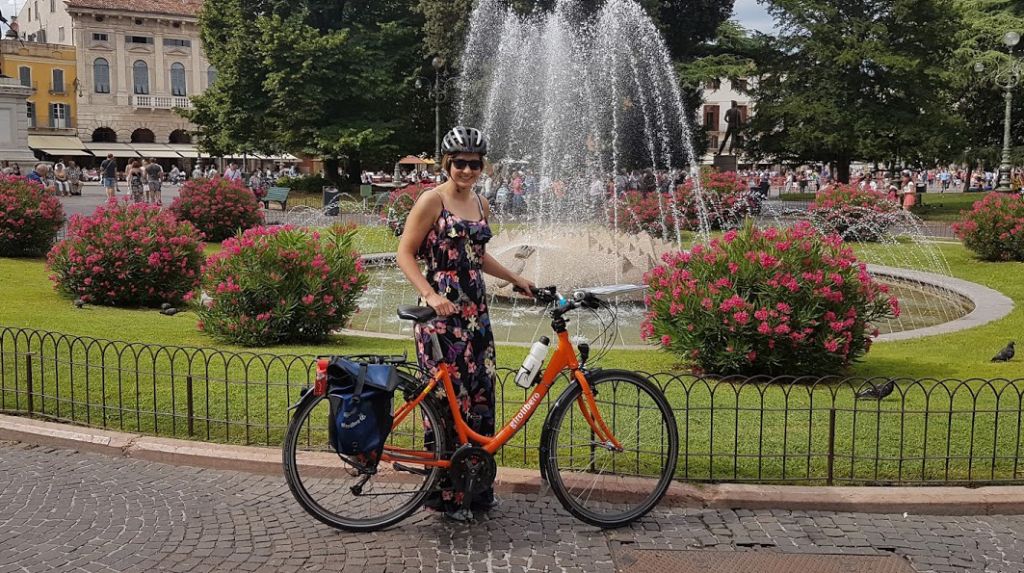 Recently I appeared on the BBC Breakfast sofa to talk about the announcement from British Cycling that they'd inspired 723,000 more women to ride a bike since 2013 – fantastic news! During the interview, I was asked a question about how to get past all the associated "faff" of cycling. Though many people like the idea of riding their bikes, it seems many still find it too much hassle for a number of reasons – including the perception that it requires specialist clothing and gear. 
I didn't answer the question that well on the spot, but after a lot of comments on social media, it got me thinking more about the issue. So I wanted to share with you how I've overcome some of the day-to-day hassles people seem to see as barriers to cycling – and how riding my bike has actually reduced faff for me!
As a full-time athlete, I confess it was rare I cycled anywhere just to get from A to B. Sometimes I might have incorporated a training ride into a trip to visit a family member, but very rarely would I just ride to the shops to get some groceries. Even cycling to and from the velodrome in Manchester was out during certain phases of training, because I was just too knackered – despite living only 10km away.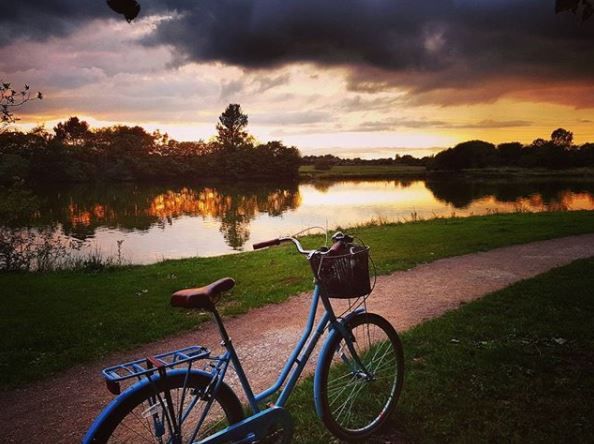 Since retiring though, I've become much more of an everyday cyclist. To begin with, I invested in a town bike and I can honestly say it's one of my best ever purchases. It looks beautiful, with a baby blue frame and a huge basket on the front. It couldn't be further from the bikes I used to race on, and I love it! I use my new bike nearly every day for riding around the town where I live: to go to the shops, visit the doctor or dentist, go to the leisure centre, or meet up with family and friends. And do you know what the best thing about having a town bike is? It actually eliminates a lot of faff! And here's why...
Most of the car parks in town are pay and display. Personally, I find this the ultimate faff when I drive somewhere. Many of the machines ask me to enter my car registration too, which I can never remember, so I inevitably find myself losing my place in the queue to go back and check. I also rarely have cash on me, which I know is my own fault, so I then need to find somewhere I can draw cash out. This then leaves me paying with a £10 note which is even more annoying if the machine doesn't give change. All of this takes time and, to me, is a great big faff!
Riding into town, however, helps to tackle most of this. Not only do I avoid a meltdown at the pay and display car park, but I can get closer to the shops than I could with a car, I don't need to sit in traffic, and each trip is saving me a few pounds in parking fees (it actually won't be long until I've made back the cost of the bike!). Not forgetting the well-known benefits of exercising along the way, rather than simply sitting in the car.
My husband Dan works about five miles from home, but his commute by car regularly takes him over half an hour. He, of course, finds this frustrating and knows he'd be far quicker cycling in. That five mile journey to work even includes around four miles of traffic-free cycle paths – a cycling commuter's dream! But the deal breaker? His workplace has no showering facilities. At first he wasn't prepared to ride to work without having a shower on arrival, and is in talks with his boss about installing a shower and changing area when they next make some renovations. In the meantime though, making just two minor changes has enabled him to start cycling to work. First he bought a pannier rack and set of panniers for his bike, eliminating the need to ride with a rucksack (and the associated sweat patches). Second, I've persuaded him that cycling just slightly slower might help alleviate the need for a pre-work wash and change!
In terms of clothing, I'm a big believer in wearing what you want when you cycle. I'd hate to think that people aren't riding their bikes because they think lycra is a must. Personally, I've been known to ride mine in anything from jeans to a maxi dress (even a tight midi skirt on occasion, though this one was challenging...). Equally, I'm more than happy to be seen out and about in full cycling kit, and I love the ever-growing choice of women's ranges and new colours and patterns. I admit I often tell myself I 'need' that new pair of mitts just so they'll match my new jersey. But the fact is that a lot of people love the cycling kit part – and that's cool too.
I'm loving my new regular mode of transport around town, and Dan's enjoying leaving for work 15 minutes later than he used to. If you want to cycle more, here are some of my tips for helping to tackle  the faff:
Get organised: keep all your cycling bits – helmet, bike lock, etc – with your bike, so you don't waste time looking for them.
Google "ass-saver" – a folding bike mudguard that's cheap, lightweight and handy for keeping you dry when the roads are wet.
Check out Penny in yo pants  – an ingenious cycling hack when riding in a dress!
Seek out the bike paths in your area. Simply select the cycling option on Google Maps and you'll see the network of bike paths and recommended on-road routes for cyclists.
Finally, take inspiration from the words of one of my Twitter followers, Tim Searle: 
"Whatever the faff – it's worth it for the freedom!"