With the latest TV ad from This Girl Can about to air on our screens, Becki Morris, British Cycling's Women's Cycling Project Manager, looks back on the success of the initiative so far – and where it can go from here.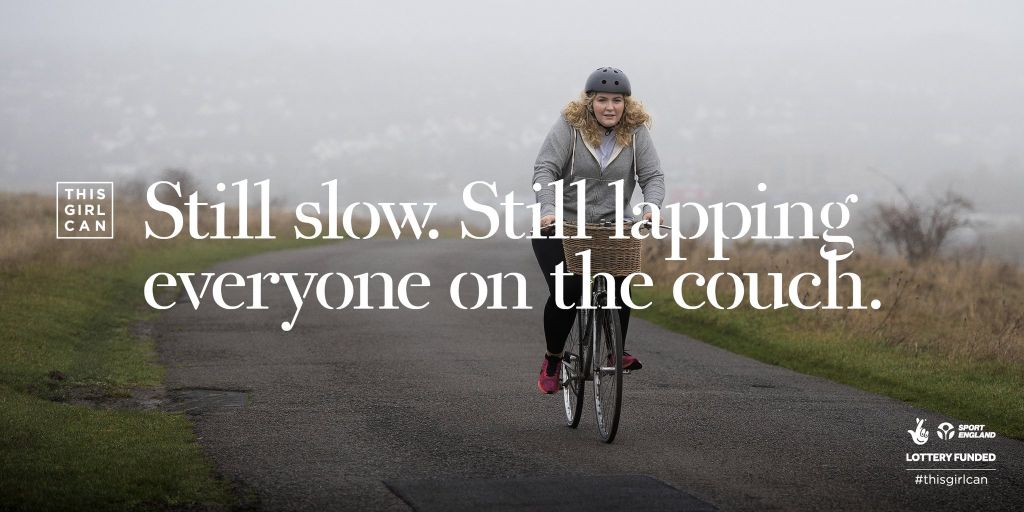 I remember back in 2015 when I saw the first This Girl Can TV ad (yes, I was sat on the couch). Missy Elliott's infectious beats took over my living room. I smiled and thought: "Yes… this is the start."
Ok, so some of my enthusiasm may have been because I work in sport and I'm already passionate about getting women more active. Or perhaps because I was mum to a one year old girl. But at that moment in time, I was also someone who needed to get moving, both physically and mentally. The campaign gave me the kickstart I needed to get back on my bike, which in turn led me to pick up my tennis racquet again and join my local club.
That TV ad I remember so well, and the campaign it fronted, went on to achieve a success which its creators, Sport England, couldn't have dared to hope for. Inspiring and empowering, it encouraged an incredible 1.6 million females aged 14-40 to start, or restart, a sporting activity. And I was one of them.
So when I heard that This Girl Can was back in 2017, I was delighted – and intrigued – about where Sport England would take it next.
The first billboard poster I saw a few weeks ago featured a woman working out on a leg press, and was emblazoned with the strapline 'Girl. Power'. At the time, I was with my daughter (now three) on the tram, so I pointed it out and told her: "Look, that says 'Girl power'". "Girl power," she said back to me. Which made me realise that this isn't just about inspiring each other, but educating future generations of girls as well.
(Interestingly, an older man was also within earshot at the time, and muttered "girl power" dismissively and shook his head. A salutary reminder that once we've empowered ourselves, we still have a long way to go to educate others.)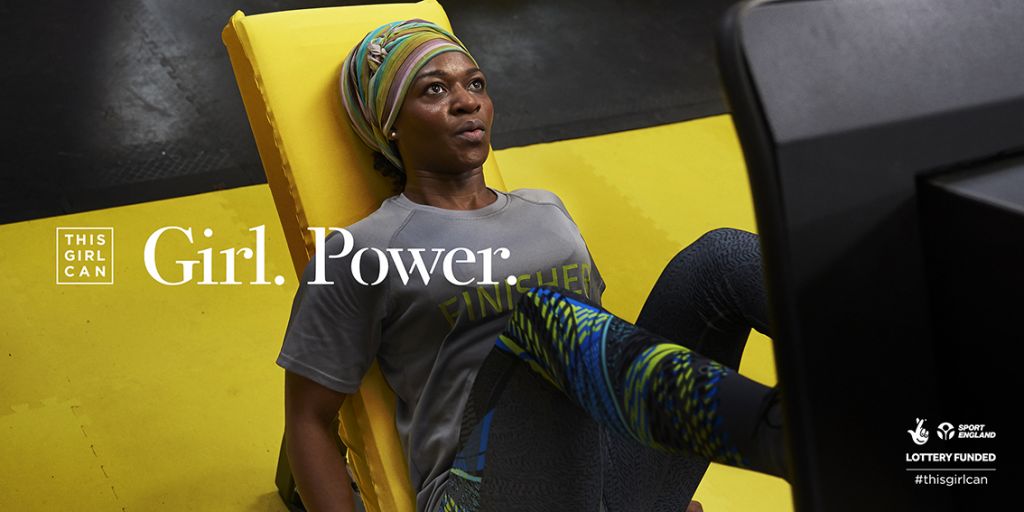 The latest phase of the campaign features some fantastic new images, new women, and new sports, and aims to embrace everyone from teens to grandmothers.
I'm also thrilled to see the return of Grace (pictured in the poster above), the 'doing it her way' cyclist who might be slow, but is still lapping everyone on the couch. 24-year-old Grace proudly decorates her bike with flowers and wears whatever she wants when she rides in London. There's no Lycra required in Grace's world, and that's similar to our ethos with the HSBC UK Breeze programme.
Breeze helps women to discover (or re-discover) the joys of cycling. Just as This Girl Can has been built on the insight that fear of judgement is what keeps women from exercising more, so Breeze has been designed to address the barriers many women see in having the necessary confidence on a bike and feeling safe on the roads. Breeze rides fit around busy lives, they're fun and sociable, they go at the pace of the slowest rider and children are welcome on most rides too.
The beauty of getting involved with Breeze is that you instantly become part of a network of inspirational women. Women like Diane, who got into cycling to get through breast cancer; Zoe, who got on her bike and reduced her anxiety levels; and Judy, who is leading rides at 80 years young. To truly be part of any movement is a special feeling, and (while I know I'm biased here) Breeze is one I'm definitely thankful for and would recommend to anyone.
So next time you catch the new This Girl Can TV ad (airing from Friday 24 Feb, during Coronation Street on ITV), or see one of the posters and get inspired to do something, think about Breeze. And if you feel the urge to smile, laugh and feel the wind in your hair, think about cycling. It's not as difficult as you think. You're already good enough, and you can keep up – I promise! After all, if Grace can, and if I can, you can.

Head to This Girl Can to find out about the women in the campaign, get tips on how to get active and join the national debate. You can also use the hashtag #ThisGirlCan to join the conversation on Twitter.