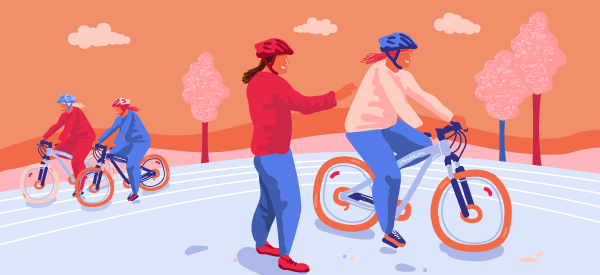 They say you never forget how to ride a bike, but we know it's not as straight forward as that. If you're looking to get back on two wheels, but don't know the first place to start, a new series of beginner cycling sessions for women could be what you are looking for.

Whether you want to balance out that wobble, get to grips with your gears – or simply feel good again on a bike, Breeze Cycle Skills are here to help you overcome your cycling inhibitions. 
The free sessions, ran by friendly Breeze Champions who have also trained as cycle coaches, are aimed at building women's cycling confidence and teaching new skills in a safe, social and supportive environment.  


What you need to know: 
Please arrive 15 minutes before your session is due to start
Any type of bike is suitable, as long as they are in good working order
Please wear appropriate clothing for the weather conditions
Helmets are required
Free parking available onsite