Our pop-up events are ideal for the whole family to enjoy cycling together – Alexandra Park provides a safe and friendly space for cyclists of all abilities to ride at a pace they want, as many times as they want.
There's plenty going on for everyone to enjoy. Here's just a taster of what's on offer.
• Traffic-free route so you can pedal in peace
• FREE bike hire (adult bikes and balance bikes)
• Skilled bike mechanic from The Bike Hive Manchester to fix any little niggles with your bikes
• Pop-up bike shop with great quality, reasonably priced refurbished bikes from The Bike Hive Manchester
• Local ride leaders who will provide information about Guided Rides and women-only Breeze rides in your area
• Experienced HSBC UK Go-Ride coach Craig will also be on hand to help improve your cycling skills
• Our knowledgeable volunteers who will happily chat all things cycling

It's totally free to take part, so simply sign up below and we'll see you soon!
- Parking: Yes
- Toilets: Yes
- Refreshments: Yes - Coffee Cranks Cafe is on hand with hot drinks, cold drinks, snacks and lunch options.
- Children under 16 must be accompanied by an adult on the route
We're supporting Ordnance Survey's National #GetOutside day on Sunday 29th of September.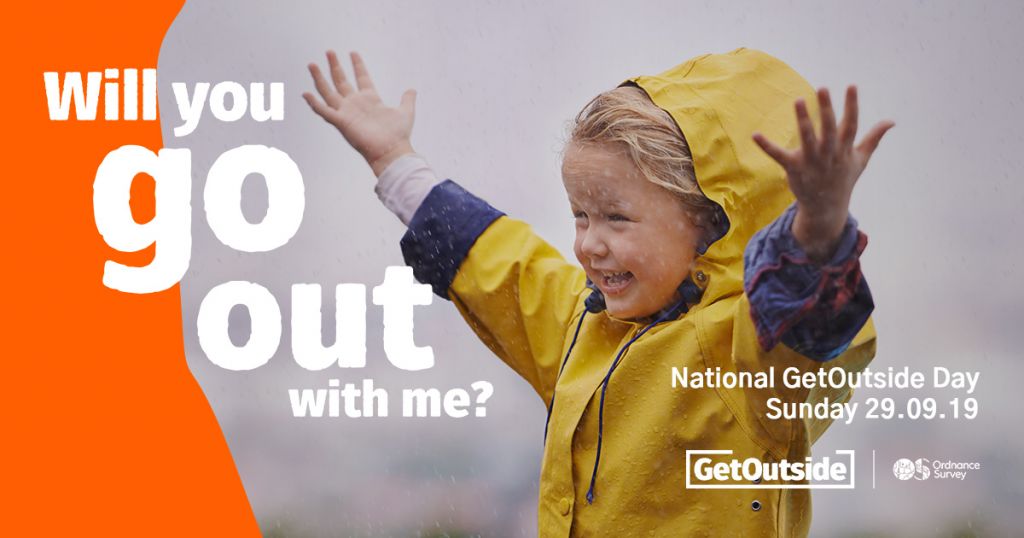 Across the country, there are almost 20 million people who want to get outside, but for whatever reasons don't, and this is a huge opportunity for us all.
GetOutside is an initiative for everyone, and you can get involved too. It's the perfect opportunity to talk to more people and show them how good it feels to be outside.
What are we trying to achieve? We're rallying the nation by simply asking the question: 'Will you go out with me?'... and then taking someone outside!
Any questions please email: Letsridepopup@britishcycling.org.uk