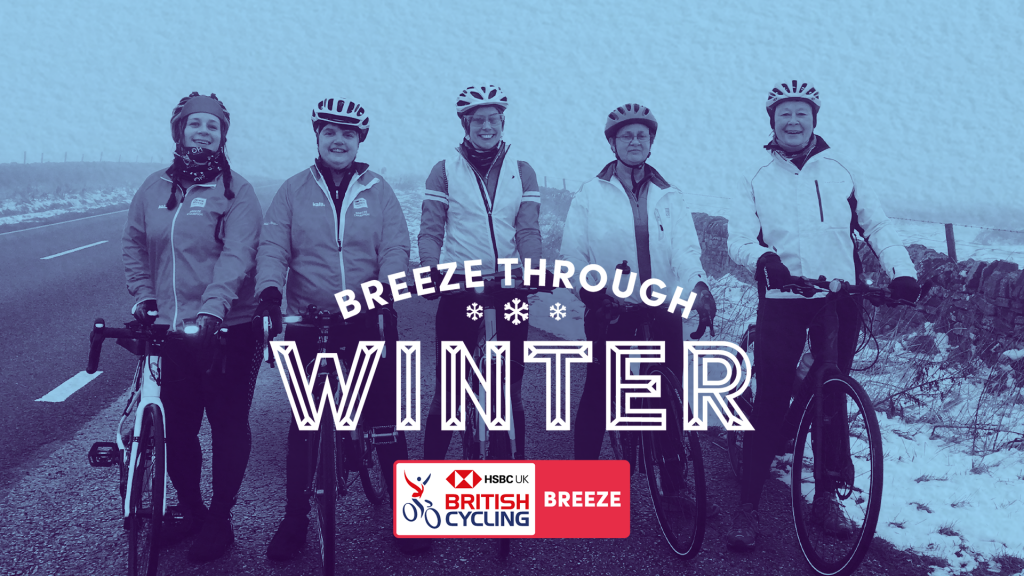 The lull between Christmas and New Year can be an odd cocktail of feeling super motivated while perhaps not having a set aim in mind. And as we tick over into the early days of January, many of us find ourselves looking for a challenge.
If this sounds like you and you need a bit of a steer into 2020, get involved with Breeze Through Winter as a brrrilliant way to join forces with other female riders in your area. Whether you are a regular Breeze rider or completely new to the network, we're challenging you to take part in four of our popular women-only led rides from 1 January to 29 February to qualify for a limited edition reward.
A huge range of bikes are welcome and all rides are listed with details of the route and pace, making it easy for you to choose what's suitable. There is also a mix of road and off-road, so you could either try some new terrain or stick to what you know while meeting new riding buddies.
All of the rides are organised by local volunteers, so if you have a great time it's an easy habit to stick to as groups typically ride a few times a month with a strong social calendar. It's all free too, so just a matter of finding the time to layer up and get out for a spin.
Give your bike a festive treat
If you find your bike needs a bit of TLC after hanging out in the garage or shed for a little too long, it's a good idea to spend some time checking it over – plus giving it a good wash. Here are the main things to check before heading out after a while off the bike:
Is there enough air in the tyres? Check the pressure (PSI) printed on the side of each tyre and use a pump to inflate to within this range. Bike shops will be able to help with this if any questions.
Check your tyres for any damage, sharp items sticking out (e.g. glass) or excessive wear and bulging. Just like your car, the tyres on your bike need to be in good condition to help with safe braking and steering.
Make sure your wheels are secure: Unless your wheels are bolted in, make sure that the release lever is tightly hand-fastened.
Check the brakes: Pull each brake in turn and push your bike against it. Take a look at the brake pads too and make sure they aren't too worn (there are indicator lines, just like tyre grooves).
Oil your chain: A dry or rusty chain will damage the gears on your bike and could cause the chain to break, so make sure that it is well lubricated. Any shop that sells bike kit will sell chain lube. Apply the lubricant as you turn the pedal backwards, wiping off any excess afterwards.
Check your gears: Take a short test ride and make sure that your gears change smoothly. If the changes are noisy and jumpy and you don't know how to fix this, take your bike to a bike shop.