Breeze and Guided Rides are fun, friendly and welcoming. You don't need the latest gear, fanciest bike or coolest kit; just bring your bike and helmet and dress for the weather.
Rides are categorised into 'easygoing', 'steady' and 'challenging'. In addition, Breeze rides can also be categorised as a mountain bike ride. Take a look at our general tips and category guides to find out which ride is best for you.
General tips
Read the ride description and check our terms and conditions for more information about the minimum ages for different ride types.
Some routes can be more suited to certain types of bike; check the ride description.
You can contact the ride organiser to ask any questions.
Listen to any safety briefings and follow ride leader instructions.
Remain alert throughout the ride, doing your own checks as needed and as your skills grow.
Let the ride leader know if you are struggling, have a problem or need to stop for any reason.
No one is left behind and everyone will ride at the same pace.
If you decide the ride is too slow and you do not wish to continue riding with the group, let the ride leader(s) know.
Have fun!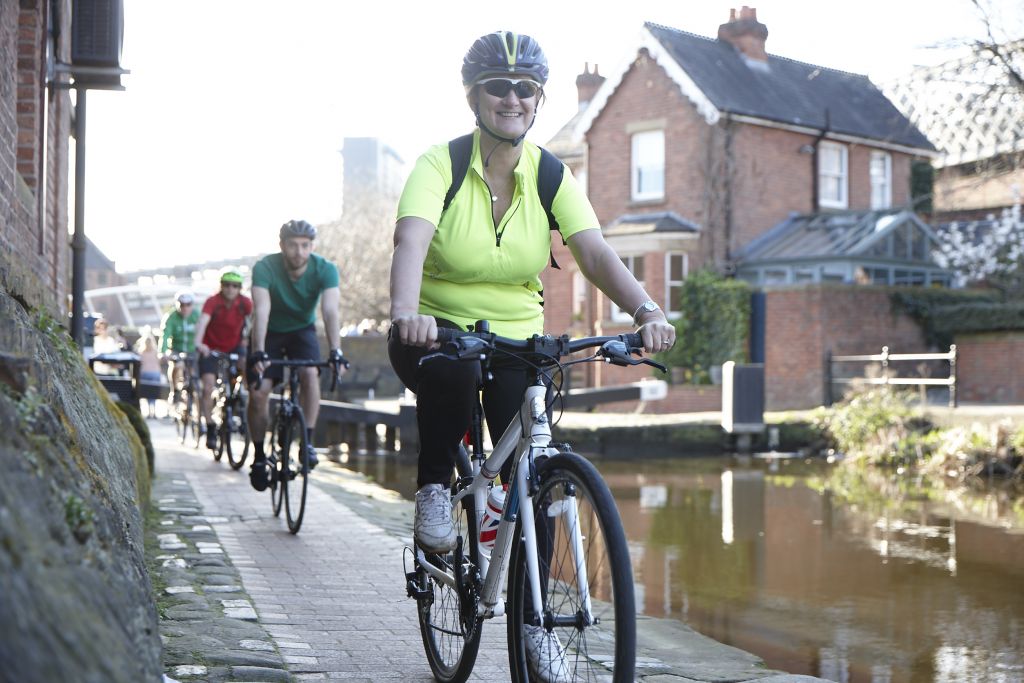 Easygoing rides
These rides are designed to help you get started in cycling. You will be able to ride a bike, but likely new to cycling or perhaps returning after years off the bike. Easygoing rides are perfect if you're a bit anxious, or if you have never been on a group ride before and/or you prefer cycle paths and quiet roads.
Ideal for anyone just getting started in cycling or returning after many years not riding a bike
Suitable for most children, with children under five in an appropriate bike seat or trailer.
Fitness is not important.
You don't need any group riding experience.
Easy paced, flatter routes, over shorter distances of around five or six miles.
Where available, riding on cycle paths and traffic-free routes.
Friendly and supportive ride leaders will help you face any fears by choosing a suitable route and ensuring that the pace of the group is achievable by everyone; no one is left behind! If there is a hill (since they are inevitable in some locations), you should be able to get off and walk up it safely, if needed.
Your fitness doesn't matter for these rides, but by regularly attending easygoing rides you may find you are ready to progress to the next level: steady rides.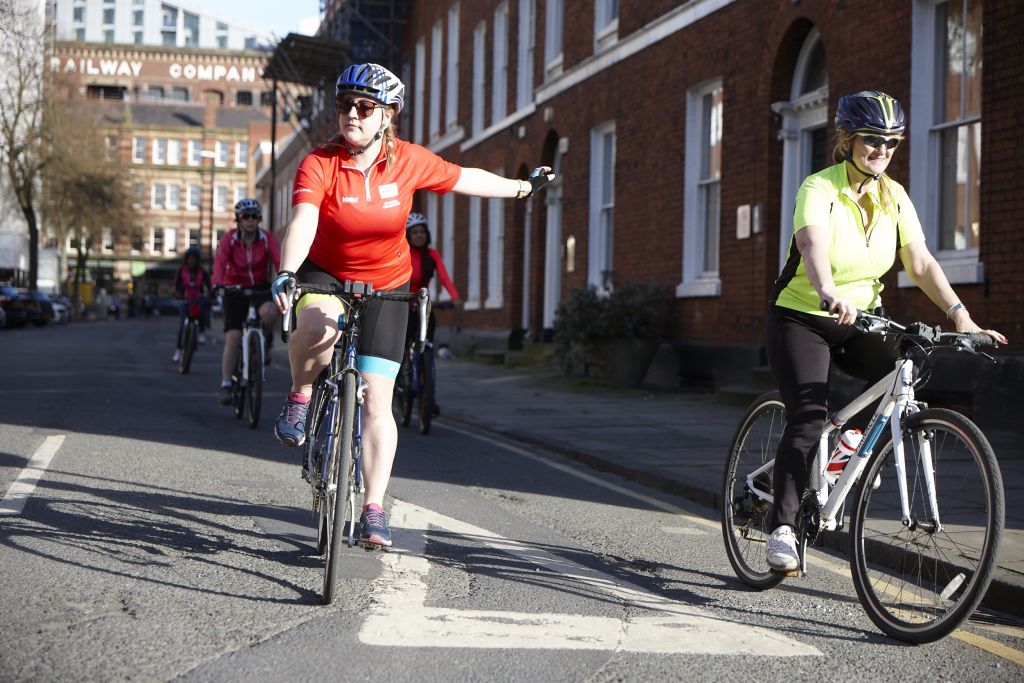 Steady rides
You may still be relatively new to cycling but have bike handling ability and fitness to cycle steadily for around 2-3 hours, even if there is still the odd wobble here and there. Do let the ride leader know that this is your first time riding with a group.
Cover a little more distance, riding at a steady pace that is suitable for everyone.
Will help build your confidence, skills, and fitness.
Suitable for children with some cycling experience.
Be prepared to ride on the road in a group – the ride leaders are there to guide you.
Often a café stop on longer rides so you can refuel.
Any hills will help you get stronger.
There may be hills on a steady ride, but mostly these will be short and not too steep. However, it should be safe to get off and walk, if needed, unless the ride leader states otherwise. Steady rides with fewer hills might cover more distance than rides with a more lumpy route.
When you find you are getting faster on the hills, and find you want to cycle for longer, you may be ready for challenging rides.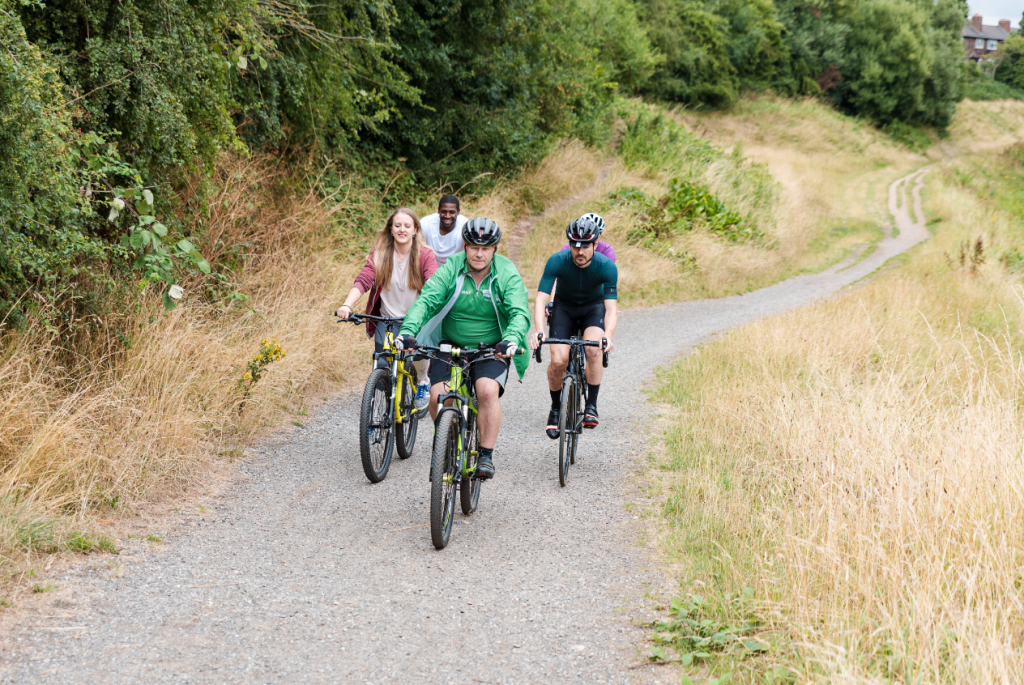 Challenging rides
If you have built up your experience on a bike, have a good level of fitness, are confident with bike handling and feel happy riding generally, it sounds like you are ready for challenging rides. These rides enable you to progress your cycling: ride greater distances, at a faster pace, on busier roads.
Go further and faster and spend more time in the saddle.
Suitable for people with a good level of fitness and some group cycling experience.
Rides might be on busier roads, have steeper hills and fewer stops.
Children should be at least 11 years old.
Be prepared to eat and drink during the ride, although there is usually a café stop.
Ideally you can ride up most hills without having to get off and walk. You may find it helpful to attempt some steady rides first, to make sure you are ready for a challenging ride.
Café stops are often included in challenging rides, so there should be time to get your breath and eat. However, it will be helpful if you can eat and drink whilst pedalling and have food easily accessible in a back pocket and a bottle cage on your bike. These skills are not essential though; you can work on them whilst attending these rides.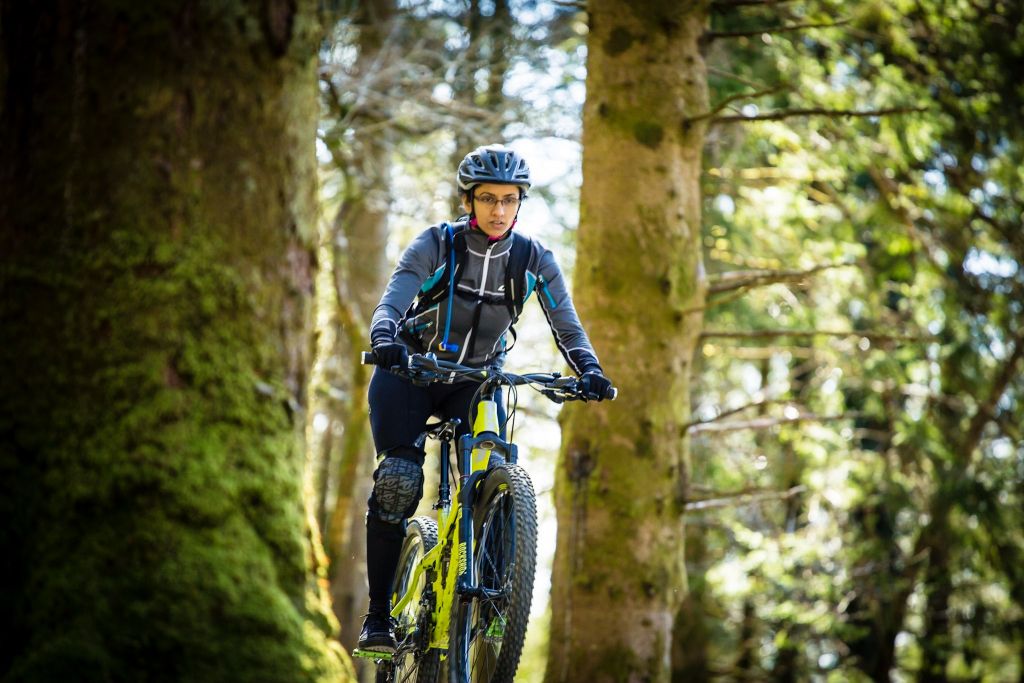 Mountain bike (Breeze)
The Breeze programme in some locations also offers women the opportunity to attend mountain bike rides. These are led by qualified mountain bike leaders and may take place in a trail centre, off-road environment and/or on natural trails.
Read the description for a mountain bike ride to judge whether it is suitable for your current level of mountain bike skill. Breeze Champions organising the rides will state if the ride is suitable for beginners, or not, so only sign up if you know you will be able to meet the demands of the route and the terrain. Beginner rides will be suitable for everyone, but if you are used to riding advanced routes at trail centres, be prepared to ride at a much slower pace over easier terrain.
Beginner mountain bike rides are perfect for anyone new to mountain biking, giving you an opportunity to develop your confidence and skills in a supportive environment. As your experience grows you can develop your skills in increasingly challenging environments: mountain bike trail centres rate their routes from green (easy) through to black (severe). Check the Breeze Mountain Bike route description to assess whether it would be suitable for you.